We are a 501(c)(3).  All donations are tax-deductible.
Donating to Open Hands is a unique experience.  All overhead costs are covered by the General Fund, so 100% of every donation goes to the account specified (Please note:  Paypal takes a 2.2% + .30 fee).   We have supported and helped launch special projects (see History link at the top of this page).   We also administer donations that ease life challenges on an individual basis,  and have done so for 40 years.
Please consider donating to any of the organizations or individual needs you see listed below.  Even the smallest amount can make a big difference.   All donations are tax-deductible.
If you know of a need in your community, or a special project that you would like to support,  fill out an application.  The application process is easy.  Access it here.
 Accounts
Organizations
Project Adelante
Project Adelante seeks to provide support for families and youth by bringing together professionals across disciplines (refugee camp management, law, medicine, mental health, child development, and religion) to evaluate and address the range of needs, working with existing partners in Mexico and Brownsville, Texas, building bridges of cooperative efforts to effectively respond to the crisis in Matamoros. As professionals with deep experience in this area, we intend to do this work with an eye toward the development of transferable solutions designed to support potential future immigration crises that disproportionately impact families and children.
Read more.
INEPE
INEPE is a school serving the barrios of south Quito, Equador. Its founders hold the ideal that educating children with the participation of the community contributes to a world in which all live with happiness and in harmony with the planet. In addition to offering a high-quality pre-K-12 education, the school serves and is served by all generations of the community.
Read
More
Bahamian Bush Medicine Project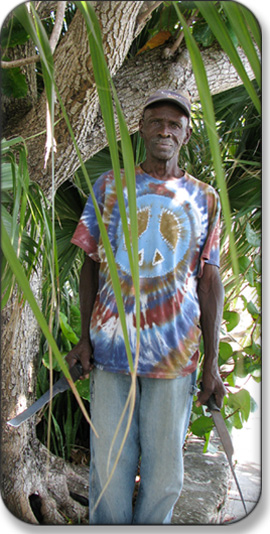 Jeff McCormack, an award-winning author, continues to gather knowledge that might be lost if native medicinal plant lore is not documented in certain areas.  His trips to South Andros  yielded a wealth of interviews and photographs, material that has been shared in book form. Please support this very worthy project.
Read More.
Botanica Herbs and Healing: A Mobile Clinic
We are pleased to announce that this account will now acce
pt tax

-
ex
empt donations through Herbalists Without Borders.
Visit the website at     
https://botanicamobileclinic.org
General Fund
 We are primarily volunteers but have found after more than 39 years experience that it is helpful to have designated funds for modest business supplies,  and to offer an optional stipend to those who sustain the daily operations.  Many times these funds come through the board members themselves, so we are very, very appreciative when contributions are made to the general fund.  Please consider making a donation, or volunteering for an hour or two.
Accessible Yoga for Children with Autism Around the World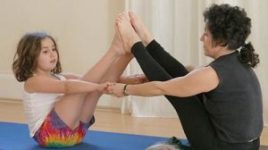 The video describing the use of Yoga with Children with Autism is currently available in English, Vietnamese, Spanish, and Chinese.  This calm instructional tool emphasizes the values of a yoga practice, in a style that is friendly and approachable for children with Autism (and others!) and brings it into their homes and schools. Families/teachers can access this video, free of cost, through the YouTube channel, or at Facebook .
Ruth would love to continue "spreading the word" through presentations and workshops, as well as offering additional translations and future videos.  Please help with a donation.
Individual Needs
The Holly Hermanson Carter Fund
Holly now has 1 or 2 surgeries ahead -- more repairs due to complications  from prior surgeries, and  chemotherapy is happening.  She did not qualify for the clinical trial she had hoped for, though continues with the greatest hope, trust, and good feeling for the best possible outcome.  Because Holly remains limited in her ability to work and has mounting medical bills, her need for help and support remains greater than ever.  Holly's husband Lenny is also dealing with cancer, and so far holding his own.  More information is posted on
Caring Bridge.
The Caregiver Fund
Open Hands makes this fund available to help with expenses incurred by any caregiver: teachers, parents, nurses. We recognize that balance in our lives is fundamental to wellness, and that caregivers need the same caring that they provide to others. Fill out an application
to fund a spa day, or retreat, or something that makes your life a little easier. This fund has also been used for tires; gas; rent; supplies. Donations to this account are most welcome.
JonaNoelle Baily
JonaNoelle has had chronic and acute health conditions most of her life. After a major health crisis in December 2018, she was finally diagnosed with Ehlers Danlos Syndrome (EDS) - a genetic connective tissues disorder that affects collagen in the body, typically also causing painful gut issues; and Postural Orthostatic Tachycardia Syndrome (POTS), which affects heart rate and blood pressure. She was an assistant manager at a chain store, and found herself unable to work. She lived on disability benefits through life insurance from her employer as she applied for disability through the government. In March 2020 her appendix ruptured and a biopsy found a neuroendocrine cancerous tumor. She is now seeing an oncologist for tests and to monitor her symptoms. On April 21, 2020, the life insurance company denied disability benefits. JonaNoelle has until October 2020 to submit for reconsideration. There is a good lawyer who will take her case, and she needs to sign the fee agreement and pay the lawyer by August 15. Presently she has no income. She continues to work on her disability case through the government, and is at the hearing level, but cannot expect a ruling any time soon. Please help if you can!
SaBR (The Sarah Bordeau-Rigterink Fund)
Sarah has been working for four years toward becoming a certified professional midwife, through the Academy of Experiential Midwifery Education. She is currently in phase 3 of 4, and works with midwives at the Winding River Birth Center. She has also been dealing with chronic lyme for at least 4 years. As she is unable to work more than minimally, she has currently accumulated $17,000 in debt, which is still building daily due to basic life necessities and school. She has been able to pay most of her basic bills, and has been paying above the interest rate of her debt when possible.  She would like to be able to pay off her debts. She also needs the resources to explore alternative therapies for her illness. She would like to use Open Hands to receive donations to help her to offset some of the amount she owes, and to be able to explore avenues of healing that she has not been able to afford.
Noah Friedman Special Fund
Noah continues to practice hard to integrate helpful ways to interact in the world from his very special way of seeing it. Noah's parents walk this very difficult walk with him.