We are a 501(c)(3).  All donations are tax-deductible.
Scroll down this page to go right to accounts.
Donating to Open Hands is a unique experience.  All overhead costs come out of the General Fund, so 100% of funds donated to specific accounts are directed to that account. (Please note:  Paypal takes a 2.65% + .30 fee).  While we support and have helped launch many special projects (see History link at the top of this page for a list), we also administer donations to ease life challenges, and the situations of the ill, elderly, and dying, and have done so for 36 years.
Please consider donating to any of the organizations, individual needs, or long-standing accounts you see listed below.  Even the smallest amount can make a big difference. And all are tax-deductible.
We invite you should you have or know of a need in your community, or a special project that you would like to support, to fill out an application.  The application process is easy and usually takes less than a week.  Access the application here.
 Accounts
Organizations
INEPE
INEPE is a school serving the barrios of south Quito, Equador. Its founders hold the ideal that educating children with the participation of the community contributes to a world in which all live with happiness and in harmony with the planet. In addition to offering a high-quality pre-K-12 education, the school serves and is served by all generations of the community.
Read
More
Bahamian Bush Medicine Project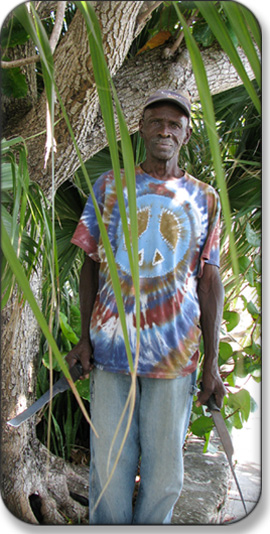 Jeff McCormack, an award-winning author, continues to gather knowledge that might be lost if native medicinal plant lore is not documented in certain areas.  His trips to South Andros are yielding a wealth of interviews and photographs, material that will eventually be shared in book form. Please support this very worthy project.
Read More.
General Fund
Every organization has running needs.   We keep ours minimal, operating for the most part without an office, and through strong communication and agreement between board members about our mission statement.  We are primarily volunteers but have found after more than 36 years experience that it is helpful to have designated funds for modest business supplies,  and to offer an optional token stipend to those who sustain the daily operations.  Many times these funds come through the board members themselves, so we are very, very appreciative when contributions are made to the general fund.  Please consider making a donation, or volunteering for an hour or two.
Botanica Herbs and Healing: A Mobile Clinic
We are a mobile herbal medicine clinic serving the community of Charlottesville and the surrounding area. It is our intent to provide holistic care for the underserved. We offer in-depth consultations, natural first aid, and tonic therapies at no cost to the recipients.   Donations that come to us through Open Hands are tax deductible.  Use the donate button below, or mail to Open Hands, 523 Lexington Avenue, Charlottesville, VA 22902.
Visit the website at     
https://botanicamobileclinic.org
Accessible Yoga for Children with Autism Around the World
Project update!
The video exemplifying the use of yoga with children with autism has been created – and currently we have translations into Vietnamese and Spanish. This tool should be immensely helpful for individual parents or teachers who desire to incorporate a yoga practice into the home or school environment.  Families can access this video, free of cost, through the kidsyogabyruth YouTube channel.
I recently presented on the benefits of Medical Therapeutic Yoga, used as an Occupational Therapy treatment modality, at the World OT Congress in Cape Town, South Africa.  I would love to continue "spreading the word" through presentations and workshops.  

It would be amazing to coordinate a trip with other PYTI (professional yoga therapy institute) trained healthcare professionals to offer a multidisciplinary training and spread the benefits to a wider patient population. I aim to expand this work to other developing nations and populations!

More info
What is needed to fulfill my dream? You guessed it – money!  Donate here to support this project.  All donations are tax deductible.
To learn more about this project, please visit (and Like/Share) the facebook page:
 https://www.facebook.com/kidsyogabyruth/
Individual Needs
Thomas Miller Fund
Thomas Miller has always responded to the needs of others, and now he and his family need help. He was injured when he apparently fell off the roof of a house. He was found unconscious on the ground and hospitalized with an intracranial bleed and broken bones, including his pelvis. His pelvis has healed, but problems from head trauma continue.  His wife was severely injured 10 years ago in an interstate car accident. She cannot work. They are both living with a daughter now.  Thomas has recently been reissued a driver's license, after completing a course at Woodrow Wilson. He is making slow progress, but he cannot work, and financial challenges continue.  His family needs about $5,000 to address present medical needs and other outstanding family expenses. Please donate as generously as you can.
The Caregiver Fund
Open Hands makes this fund available to help with expenses incurred by any caregiver: teachers, parents, nurses. We recognize that balance in our lives is fundamental to wellness, and that caregivers need the same caring that they provide to others. Fill out an application
to fund a spa day, or retreat, or something that makes your life a little easier. This fund has also been used for tires; gas; rent; supplies. Donations to this account are most welcome.
Katherine Anne
Help Katherine cover medical expenses for pneumonia and ongoing health challenges. With your donation, she would be able to pay off medical expenses and debts accrued last winter when she was unable to work. She continues to see specialists for undiagnosed symptoms, and is eager to get back on her feet and serve our community.
The Holly Hermanson Carter Fund
With "hope in one hand, mortality in the other", Holly is facing Stage IV metastatic cancer. As chemo, radiation, and multiple surgeries unfold, there will be many rearrangements to the quiet country life she lives, and disruptions to gainful work in the healing arts that she adores. The personal income disruptions in hand with medical debt may wax and wane up to $29,000 each year of illness. She wants to live her remaining years focused on healing, savoring the joyful love around her, honoring family obligations, sparing financial burden for her loved ones, and receiving robust medical care as needed.   Holly and her husband Lenny Carter share updates at CaringBridge (
https://www.caringbridge.org/visit/hollyhermansoncarter
).  This is a challenging time for both of them.    Holly has what is scheduled to be her last surgery on March 26, 2019. She and Lenny both are excellently optimistic, so please donate here to keep the lights on, and visit their website at caring bridge.  You will feel so thanked.
SaBR (The Sarah Bordeau-Rigterink Fund)
Sarah has been working for four years toward becoming a certified professional midwife, through the Academy of Experiential Midwifery Education. She is currently in phase 3 of 4, and works with midwives at the Winding River Birth Center. She has also been dealing with chronic lyme for at least 4 years. As she is unable to work more than minimally, she has currently accumulated $17,000 in debt, which is still building daily due to basic life necessities and school. She has been able to pay most of her basic bills, and has been paying above the interest rate of her debt when possible.  She would like to be able to pay off her debts. She also needs the resources to explore alternative therapies for her illness. She would like to use Open Hands to receive donations to help her to offset some of the amount she owes, and to be able to explore avenues of healing that she has not been able to afford.
Ernie Kidd
Ernie has been working with a rheumatologist, and finds some symptoms have been relieved.  He has been able to work 4 or 5 sessions a week, sometimes 2 in 1 day. His doctor hopes to continue with a new treatment, but the cost is a real concern. Ernie is still very much in need to make ends meet.  Please contribute. 
Read more
Mary Kate McDevitt
The last few years have been a very difficult financial time for Kate. In addition, her health insurance was cancelled with no warning last May. She has filed an appeal, upset with the way the insurance company handled it. The complaint is going to trial. She has a lot of medical costs, and no dental insurance. Your generosity will help her so much.
Friends: Long-Standing Accounts
Mariah
Mariah enjoys a life free of whatever it was that ailed her, and continues to put her unique spin on any situation she finds herself in. We hold her in our hearts, and welcome all donations on her behalf. For more information click
here
.
The Noah Friedman Special Fund
Noah is enrolled at the Virginia Institute of Autism, and continues to practice hard to integrate helpful ways to interact in the world from his very special way of seeing it. Noah's parents walk this very difficult walk with him.
Mapuche
This wonderful fund collects money that goes to Chile specifically to buy children's shoes. It was initiated after the earthquake there, and has continued ever since.